The Final Call |
Editorials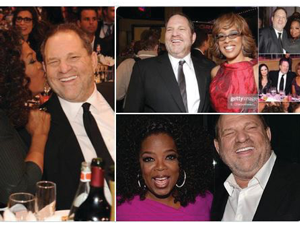 by The Final Call
Harvey Weinstein, the fallen movie industry giant, is a convicted sex criminal. But where is he? Where are the Weinstein documentaries, where are the news specials, where is the national,... »
FEATURED STORIES
Analyst Angela Rye decided to wade in on the attacks...
Today's violence and division cannot be divorced from hatred deeply...
Harvey Weinstein, the fallen movie industry giant, is a convicted...
When a video clip of powerhouse CBS interviewer Gayle King...
With the Senate essentially exonerating the president, an important episode...
It was not surprising but it was disturbing to find...
Dear America, Your president is a liar. It may seem...
"We took action last night to stop a war; we...
In scripture and in history, those who stand against oppression...
As a year and a decade closes, it is fitting...
President Trump has lied so regularly and gas lit the...
For the fourth time in U.S. history an American president...