The Final Call |
Entertainment News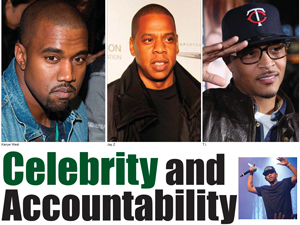 by
Charlene Muhammad
-National Correspondent-
Star power, social responsibility and controversy surfaced again over a partnership between hip hop entrepreneur Jay Z aka Shawn Carter and a high end store accused of racially profiling customers... »
FEATURED STORIES
Star power, social responsibility and controversy surfaced again over a...
Voicemail rants and e-mails directed at a Black player for...
There's only one reason our HBCUs schedule games against schools...
The movie 12 Years A Slave tells a harrowing and...
ORLANDO, Fla. - Legendary actress Alfre Woodard and the director...
Just like others who may come into the Nation of...
NEW YORK - The Classical Theatre of Harlem (CTH) (Producing...
While recently in Detroit, it was connected Hip-Hop Activist Invincible...
You have heard him with hip-hop's elite like Dr. Dre,...
Immortal Technique is well known among those who appreciate music...
Through the years from collard greens, macaroni and cheese and...
ST. LOUIS - The Honorable Minister Louis Farrakhan said he...