The Final Call |
World News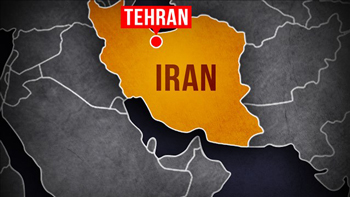 by
Brian E. Muhammad
-Contributing Writer-
Simultaneous gun attacks in Iran on June 7, killed at least 17 people and injured dozens. The gunmen targeted the Iranian parliament building and the Mausoleum of the late leader... »
FEATURED STORIES
NEW YORK - The Breakfast Club, a popular hip hop...
NEW YORK - The Honorable Minister Louis Farrakhan recently condemned...
On the streets of Port-au-Prince, Wyclef Jean, the popular musician...
(FinalCall.com) - In an historic and important trip to the...
Iran's President Ahmadinejad was in the United States for the...
Questions ran rampant across America just a few days after...
Prior to his recent arrest, The Final Call interviewed Dr....
UNITED NATIONS (FinalCall.com) - Charles Taylor, the former president of...
UNITED NATIONS (IPS) - The United States is considering whether to...
On July 15 2009, the Viva Palestina US Convoy crossed into Gaza...
Simultaneous gun attacks in Iran on June 7, killed at...
CARACAS, Venezuela - Venezuela is threatening to pull out of...