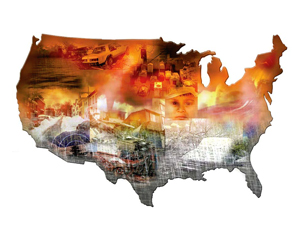 by The Most Honorable Elijah Muhammad
Today is the day in which the God of Justice (Allah) is judging between man and man and nation and nation. To understand the present, we must learn of the... »
FEATURED STORIES
Pain was not the aim in the birth of the...
Prior to the departure of the Honorable Elijah Muhammad on...
Today is the day in which the God of Justice...
Closing The Gap contains wisdom from the Honorable Minister Louis...
The mothers all over the world are saying we're not...
The present world (White people) have had their time and...
If there were no Prophet Muhammad, then we might not...
According to the 97th Surah entitled, Al-Qadr: The Majesty, it...
The 18th verse of the 11th chapter of Revelation in...
The highest manifestation of communication is language that He gives...
'Zero point' is returning to the source or origin of...
Islam, the religion of peace, in believing it, brings about...