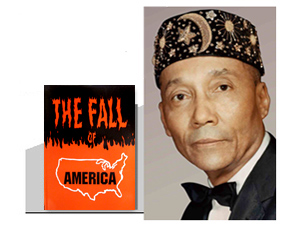 by Most Honorable Elijah Muhammad
The great commotion of the government and people of America; the civil unrest, insurrection, mental excitement and noisy confusion—there is no action that is being taken, nor can there be... »
FEATURED STORIES
Webster's dictionary states that independence is the quality or state...
I took time with a friend and later with the leaders,...
The great commotion of the government and people of America;...
The learned of our people are often given jobs, positions...
As students of the Honorable Elijah Muhammad, we are given...
One of the prophets of the Bible prophesied in regard...
When the public reads the front cover of The Final...
All students who will become apart of this new educational...
America has not only lost and is still losing friendship...
Most Christian theologians teach that Jesus rose from death, went...
While in Chicago and in Mexico within the last year...
The White slave master brought our fathers here to do...