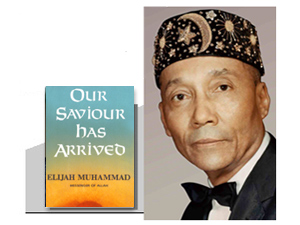 by the Most Honorable Elijah Muhammad
If we shall know the truth (John 8:32) and that truth will make us free, we can truthfully say that we already have long since known the truth that Jesus... »
FEATURED STORIES
If we shall know the truth (John 8:32) and that...
There are many people we can learn of (both back...
Beginning with the Book of Genesis of the Bible, the...
After nearly 74 years since the establishment of the Nation...
Abraham really did live on this earth, once upon a...
The great dreadful days of the Lord have now come...
The Honorable Elijah Muhammad once said, "Some things must happen...
On October 7 this year, marking the birth date of...
There is no doubt in anyone's mind today that the...
According to these scholars Christians may give cause for blasphemy...
The Most Honorable Elijah Muhammad speaking of these terrible times...
You can never boast of being equal while still a...