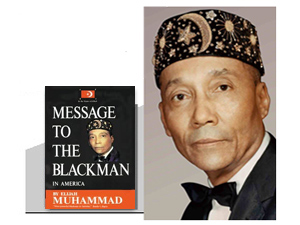 by The Most Honorable Elijah Muhammad
Love yourself and your kind. Let us refrain from doing evil to each other and let us love each other as brothers, as we are the same flesh and blood.... »
FEATURED STORIES
The Honorable Elijah Muhammad and his teachings correspond to and...
When I began my last journey from Mexico to Los...
Love yourself and your kind. Let us refrain from doing...
One of the hardest things for a student to take...
The Supreme Wisdom that we are taught in our book...
We, the Black lost-found of our people here in America...
At a certain point in his spiritual development the Honorable...
The coming of the White man to the Western Hemisphere...
We are being lead as a Nation and as a...
The hypocrite is so poisonous to the believers that he...
In the story of Jack and the Beanstalk, why did...
Never since the creation of Adam and Eve have there...