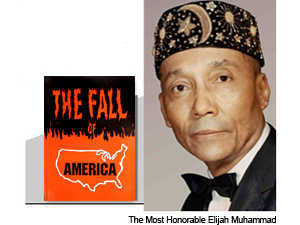 by the Most Honorable Elijah Muhammad
We cannot deny the fact that the Christian West is responsible for this universal corruption in the land and sea. From the same corruption that their own hands have wrought... »
FEATURED STORIES
'My dear readers, if it is true that the Bible,...
In one of the early publications of the Honorable Elijah...
We cannot deny the fact that the Christian West is...
A few days ago, I watched the movie Paul, The...
I have just returned from another brief visit to the...
The great country of America and her great richness, great...
God's use of suffering is very interesting to study. If...
As I continue in this article responding to some of...
According to the changes of civilization by Allah and His...
To continue the quote from chapter 40 of the Holy...
America and her people have been here, according to history,...
It was a challenging experience to travel from Mexico to...