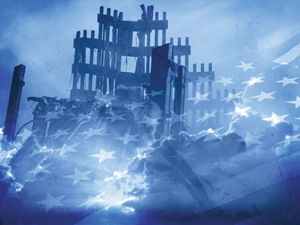 by the Most Honorable Elijah Muhammad
The destruction and fall of the world that we have known is now, without a doubt, in process. When we refer to the world, we are referring to the world... »
FEATURED STORIES
Ninety-six months after he determined that he would, by Allah's...
Some months ago, I was writing a series of articles...
The discovery of the number 19-based mathematical code of the...
As a reminder to those of us who are studying...
The spiritual gifts with which the prophets came may themselves...
The destruction and fall of the world that we have...
At first sight, in the reading of this amazing narrative...
The Black Man must have a thorough knowledge of the...
"We today, 6,000 years from the beginning of this world,...
In one of the early publications of the Honorable Elijah...
It is very sad and horrible to look at the...
Why do the members of the press refer to an...