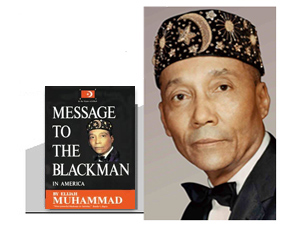 by The Most Honorable Elijah Muhammad
Let the foolish educators and teachers think not that we have a future in White America's promises. For they themselves do not have a future, unless they are willing to... »
FEATURED STORIES
The Honorable Elijah Muhammad stated publicly that the Minister already...
In the early 1980s, I published a series of three...
Let the foolish educators and teachers think not that we...
Since God never chose one to represent Him who did...
In today's world events of global war and strife, unimaginable...
How can we say that we are the civilized people...
If one looks into the reality of the definition of...
We must not be afraid. We must work cheerfully and...
The answer to the above question is YES! We do...
How do you take the best photograph without seeing it...
Could it be that thought never dies because it stores...
You will bear me witness that we are living in...