The Final Call |
Business & Money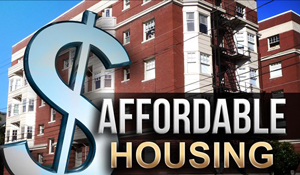 by
Nisa Islam Muhammad
-Staff Writer-
There is a significant gap between renters' wages and the cost of rental housing across the United States. This leaves no minimum wage worker able to afford a rental home... »
FEATURED STORIES
Black people pooling economic resources is not an unrealistic fantasy...
George Fraser may not be among the most well known...
There is a significant gap between renters' wages and the...
And the beat goes on. A new study released by...
The U.S. economic expansion has enriched the top one percent...
Blacks are in the throes of a homeownership crisis, even...
Twenty years after starting college, the median debt of White...
ATLANTA—"We Buy Black," a thriving movement that markets Black-owned businesses,...
Since 1934 Industrial Bank has served the nation's capital and...
CHICAGO—Entrepreneurship is nothing new in the Black community. Black people...
Creating opportunities in a community where little is recognized by...
Robert F. Smith changed the lives of 396 Morehouse College...