The Final Call |
Business & Money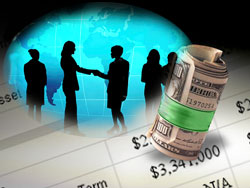 by Hazel Trice Edney
It is the number one reason that Black-owned businesses fail: Simply put—not enough money and not enough places to get it.... »
FEATURED STORIES
Black people pooling economic resources is not an unrealistic fantasy...
George Fraser may not be among the most well known...
It is the number one reason that Black-owned businesses fail:...
As the holiday season moves into full swing, the #BuyBlack...
Victims of the Wells Fargo banking scandal will get justice...
ATLANTA—The Atlanta Local Organizing Committee (LOC) and 10,000 Fearless Men...
Black Wall Street was burned to the ground in 1921...
Echoing past dire economic reports, a new study looks at...
If you thought the wage gap between men and women,...
While many question the efficacy of street protests against police...
The number of businesses owned by Black women grew dramatically...
CHICAGO—The old adage of "Buy Black' is taking on a...