The Final Call |
Business & Money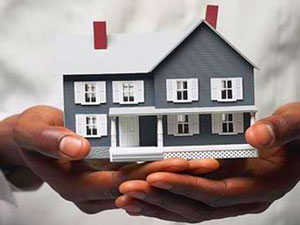 by
Charlene Muhammad
-National Correspondent-
Blacks are in the throes of a homeownership crisis, even in the midst of a robust economy with strong employment rates and steadily increasing pensions, according to the 2019 edition... »
FEATURED STORIES
Black people pooling economic resources is not an unrealistic fantasy...
George Fraser may not be among the most well known...
Blacks are in the throes of a homeownership crisis, even...
Twenty years after starting college, the median debt of White...
ATLANTA—"We Buy Black," a thriving movement that markets Black-owned businesses,...
Since 1934 Industrial Bank has served the nation's capital and...
CHICAGO—Entrepreneurship is nothing new in the Black community. Black people...
Creating opportunities in a community where little is recognized by...
Robert F. Smith changed the lives of 396 Morehouse College...
CHICAGO—The Black Mall, an online directory that features and promotes...
BIG3 founder and legendary West Coast rapper Ice Cube was...
Several national consumer and civil rights groups joined the growing...