The Final Call |
National News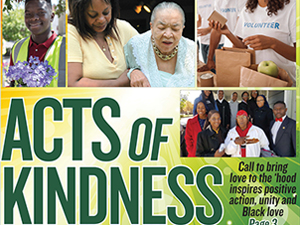 by
Charlene Muhammad
-National Correspondent-
People across the country—from those barely familiar with the Honorable Minister Louis Farrakhan to his followers in the Nation of Islam—continue enthusiastically responding to the beloved leader's clarion call for... »
FEATURED STORIES
Hate targeted the Black community from the beginning to the...
WASHINGTON—Pure bedlam rules in the councils of U.S. power after...
Christmas is supposed to be about Jesus, joy, love and...
WASHINGTON—Lies. Lies. Even more White House controversy. Convictions and additional...
The United States will experience more intense heat waves, changes...
I was weighing very carefully the time, the government of...
CHICAGO—Not mincing words, the Honorable Minister Louis Farrakhan issued a...
SPANISH LAKE, Mo.—Two weeks after the troubling death of 24-year-old...
After a nearly weeklong scare that saw a number of...
We cannot allow our destiny to be determined by our...
DETROIT—The 23rd anniversary of the Million Man March (MMM) and...
CHICAGO—Jurors in the murder trial of police officer Jason Van...