The Final Call |
National News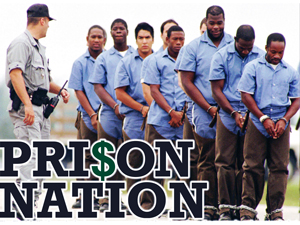 by
Charlene Muhammad
-National Correspondent-
The Final Call takes a look at mass incarceration in America, where the money is and goes and what the future holds for a country that leads the world in... »
FEATURED STORIES
MILWAUKEE, Wisc.—The physical clean-up is underway but charred buildings and...
In the midst of police violence crisis, Black youth in...
Police killings, race hatred, protests and ever increasing tension, division...
DALLAS — The raw racial wounds that go to America's...
The physical passing of the man known worldwide as Muhammad...
WINSTON-SALEM, N.C.—"What did God create the human being to be?...
State of Black America report reflects continued economic and education...
MIAMI—Black activists and grieving relatives of three girls who drowned...
The Final Call takes a look at underreported tension and...
Vigils, block parties, and celebrations of his life continued across...
NASHVILLE - Business is warfare and an understanding of that...
ATLANTA—"God is in The Bluff," a long ignored part of...