The Final Call |
National News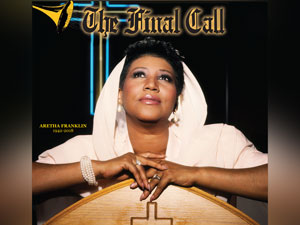 by Charlene Muhammad and Barrington Salmon
LOS ANGELES—The world is celebrating the life of Aretha Franklin, the incomparable, beloved songstress and Queen of Soul. The 76-year-old passed away in mid-August surrounded by family in her Detroit... »
FEATURED STORIES
California Governor Edmund Brown, Jr. declared a state of emergency...
News headlines described Chicago as a "war zone" after an...
Winnie Madikizela Mandela, the queen mother in the struggle for...
The recent decision by Netflix to cancel a documentary about...
Twenty-five years ago, former gang members, activists and a few...
Most American cities and counties routinely buy bonds to cover...
Donald Trump called a traitor after meeting with Russia's Putin,...
Activists use civil disobedience in a battle to stop violence...
The Fourth of July: whose freedom, whose independence? There is...
The city of Pittsburgh is on edge and boiling hot...
Social media attacks on the truth and Nation of Islam...
The Nation, family and friends remember the life and contribution...