The Final Call |
National News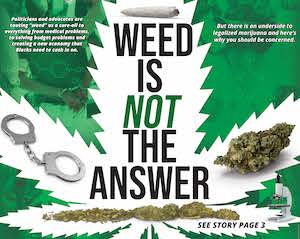 by
Bryan 18X Crawford
-Contributing Writer-
While some consider marijuana, or weed, a natural healer or even a gift from God linked to religious practices, the plant has in some ways also been the bane of... »
FEATURED STORIES
Sports, we're told, is the great equalizer. On the field,...
Many Black men and women today understand the social climate...
LOS ANGELES—The world is celebrating the life of Aretha Franklin,...
Jay-Z was roundly criticized for his decision by many, while...
The little town that was the catalyst for a national...
It was a hail of bullets that sent families who...
It happens every presidential election cycle like clockwork. Political candidates...
CHICAGO—America is in great confusion today, and her institutions are...
The sheer audacity and the ruthlessness of Elijah Al-Amin's death...
Thick black smoke plumes from sugarcane fields near Belle Glade,...
About 100 people filed into UAW Local 659 hall in...
The Honorable Minister Louis Farrakhan and the Nation of Islam...