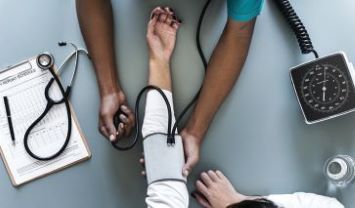 by The Most Honorable Elijah Muhammad
EAT one (1) meal per day and do not eat the food that you know is against you. If you do not know what foods are against you, please write... »
FEATURED STORIES
EAT one (1) meal per day and do not eat...
A recent report in the Journal of the American Medical...
We should not be asking questions about what kind of...
In the past, our appetite was our God. We ate...
Eat to live and not to die. The Bible teaches...
The distinct, unmistakable sound of wheezing while struggling desperately for...
Of 5.8 million Americans with Alzheimer's, Blacks know the least...
I warn all you sufferers of diabetes to stop eating...
EAT JUST one (1) meal every twenty-four hours and do...
Many of my followers write and tell me of the...
Eat one meal per day—nothing between meals and eat the...
After attending the recent National Training Seminar in Illinois, it...