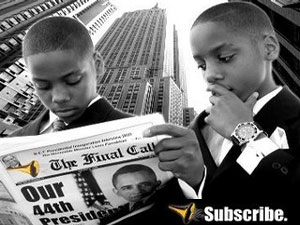 by The Most Honorable Elijah Muhammad
The taking of the prohibited flesh of the swine as a food is beyond righteous imagination. It is difficult to understand why Christians eat such divinely-prohibited flesh, while having a... »
FEATURED STORIES
The taking of the prohibited flesh of the swine as...
THIS world of the White race has hundreds and thousands...
A deadly global virus that experts predict will cause catastrophic...
EAT JUST one (1) meal every twenty-four hours and do...
You will feel remarkably better if you would just eat...
Eating one meal a day most certainly will prolong our...
A soldier is usually one that is considered disciplined, dutiful...
We must remember the god of this world (the devil)...
MILWAUKEE—Dr. Kim Muhammad, a naturopathic physician based in Phoenix, Arizona,...
We must be careful of what we put in our...
The results of America's love affair with food is catching...
Naturally, all follow what the White race offers to us...